Are you designing a new bathroom? So, you have to figure out the shower pan, the glass enclosure, and wall surrounds. Now, it is time to choose the bathroom vanity. Since you are considering a vanity, how about a wall-hung one?
If you are wondering whether it is the right choice for your bathroom, take a look at the pros and cons of floating bathroom vanity cabinets.
The Advantages of Floating Modern Bathroom Vanities
There are many advantages of installing them. Let's take a quick look at them.
Makes the Bathroom Feel Bigger
For instance, you have a compact bathroom. You know that the floor-based discount bathroom vanities are going to take up a lot of room and appear bulky.
As floating bathroom vanities are raised from the floor, you can see light bouncing off the floor. It creates a sense of openness and makes the space appear larger. So, it can be the perfect choice for a small bathroom.
Cleaning is Easier
You don't have to bend over or shove dust when you install floating cabinets. This is not the case with other cabinets and cleaning beneath these cabinets can be difficult. Users will not find any duct bunnies or awkward corners that are extremely necessary for quick and easy cleaning.
Simple to Organize
If you are the kind of person who likes to color-code towel or organize cotton swaps, organizing a floating discount kitchen cabinet can be much easier. With them, you can get a minimalist look for the bathroom. Moreover, it is also an excellent factor for grabbing the attention of your guests.
Less Damaging Risk
Leaks might occur when you least expect them. In case you are renovating the bathroom, you will have to deal with this problem. Yet, if there is a leak, the biggest concern is the damage caused by water. This is because it can lead to long-term damage.
As the bathroom gets wet, standing water might become a big issue. It might soak into the wood and thus, lead to damage. With floating cabinets for your bathroom, it will no longer be a problem since the water has nowhere to collect. Hence, floating vanities are better.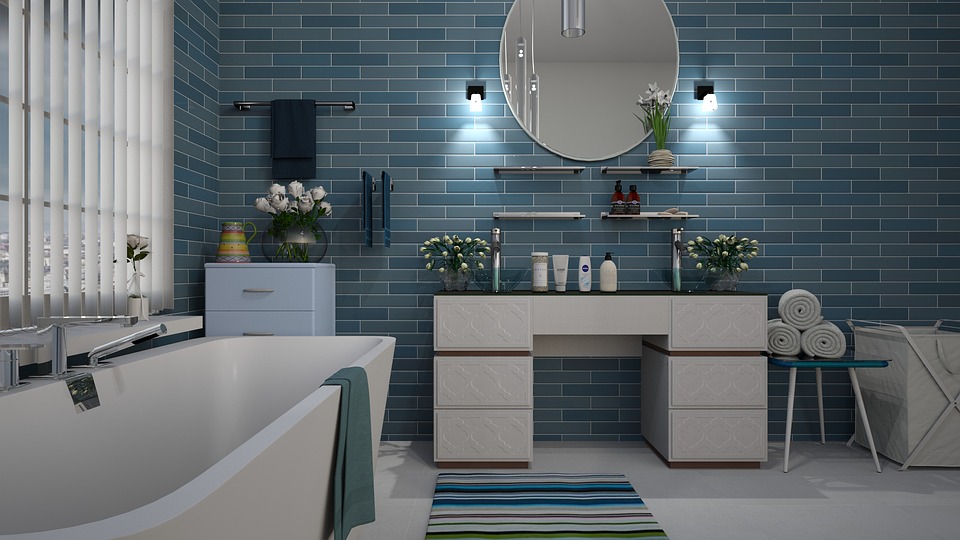 The Disadvantages of Floating Modern Bathroom Vanities
The floating wholesale cabinet also comes with a few drawbacks. Let's take a look at them.
Sure, the floating cabinets can occupy less space but they also have less storage space in comparison to conventional vanities. Different models come with cabinets and cupboards but they are shorter in comparison to the conventional ones.
One thing is more sure, floating bathroom vanities do the same as their conventional counterparts. They might be quite expensive, based on the finish and model you choose. Even though it is not much of a difference but it can matter a lot for people who are on a budget.
Final Words
Floating bathroom vanities can be incredible but whether it is the right choice for you or not is for you to decide.